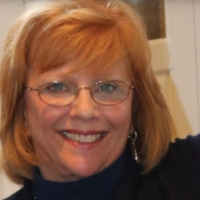 Elaine Bamford
Children's
Profession

Author, Retired Nurse and Teacher
Elaine Bamford has been reinforcing the importance of kindness to children for over 20 years. Her students have helped others through fundraisers, letters to soldiers and making blankets for pre-school students.
A Cup of Loving Kindness is a story, aimed at helping children reflect on how simple acts of kindness can warm their own hearts.
Video
Kindness Warms The Heart
A book is a mirror; if an ass peers into it, you can not expect an apostle to peer out.
G. C. (Georg Christoph) Lichtenberg
Ways to reach Elaine Bamford